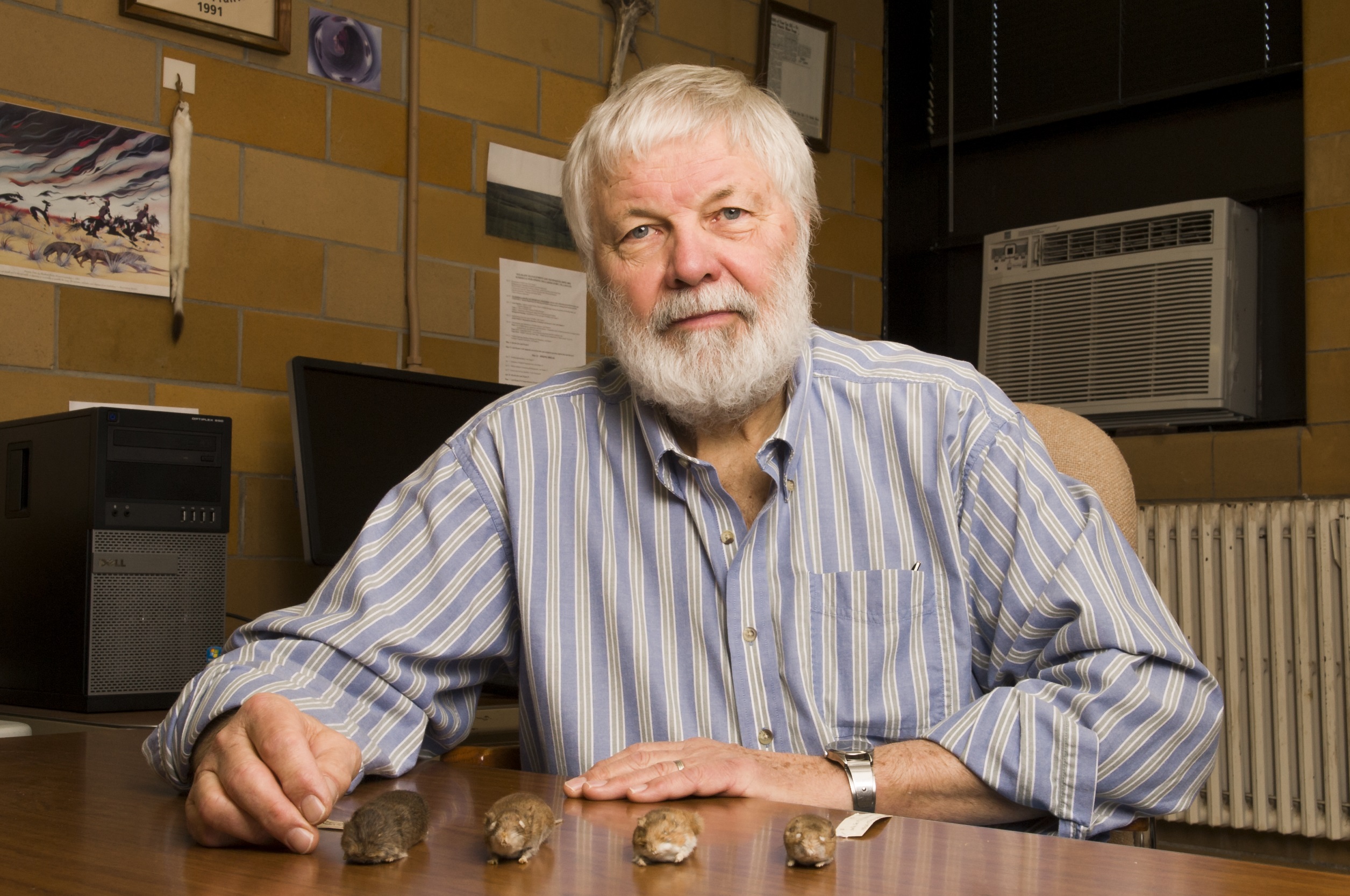 The 2019 recipient of the Joseph Grinnell Award is Dr. Donald Kaufman, Professor of Biology at Kansas State University and Director of the Konza Prairie Research Natural Area.
At Kansas State University, Don taught Mammalogy, Wildlife Management, and General Biology for over 35 years.  Students universally regarded Don's classes as the best in their curriculum.  For his inspiration of students, Don was recognized by K-State as an "Extraordinary Teacher."  In addition to traditional classroom teaching, Don regularly engaged in public outreach education through the Konza Prairie Biological Station.
Don has sponsored 6 PhD students, 8 MS/MA students, 2 postdoctoral fellows, 23 undergraduate research projects, and served on an additional 33 graduate committees. He was nominated for the Grinnell Award by several of his former graduate and undergraduate students.  These students uniformly praised Don for his level of investment in their development as scholars, and all credit him for their own lifelong passion and commitment to mammalogy and education.
Don's research with his students has led to over 180 publications.  His work and that of his students has focused on small mammal community ecology in the tallgrass prairies of North America.  His immense contributions to our understanding of mammalian ecology in prairie systems has led to his recognition as a Fellow of the American Association for the Advancement of Science.  The National Science Foundation has repeatedly sought Don's expertise to further develop their programs to maintain long-term ecological research and biological field stations.  At a regional level, Don has applied his knowledge of mammalian ecology and evolution to the development of scientifically-informed wildlife management and conservation programs throughout the Central Plains.
In recognition of his outstanding and sustained contributions to the integration of education, research, and conservation in mammalogy, the American Society of Mammalogists names Dr. Donald Kaufman as the recipient of the 2019 Joseph Grinnell Award.