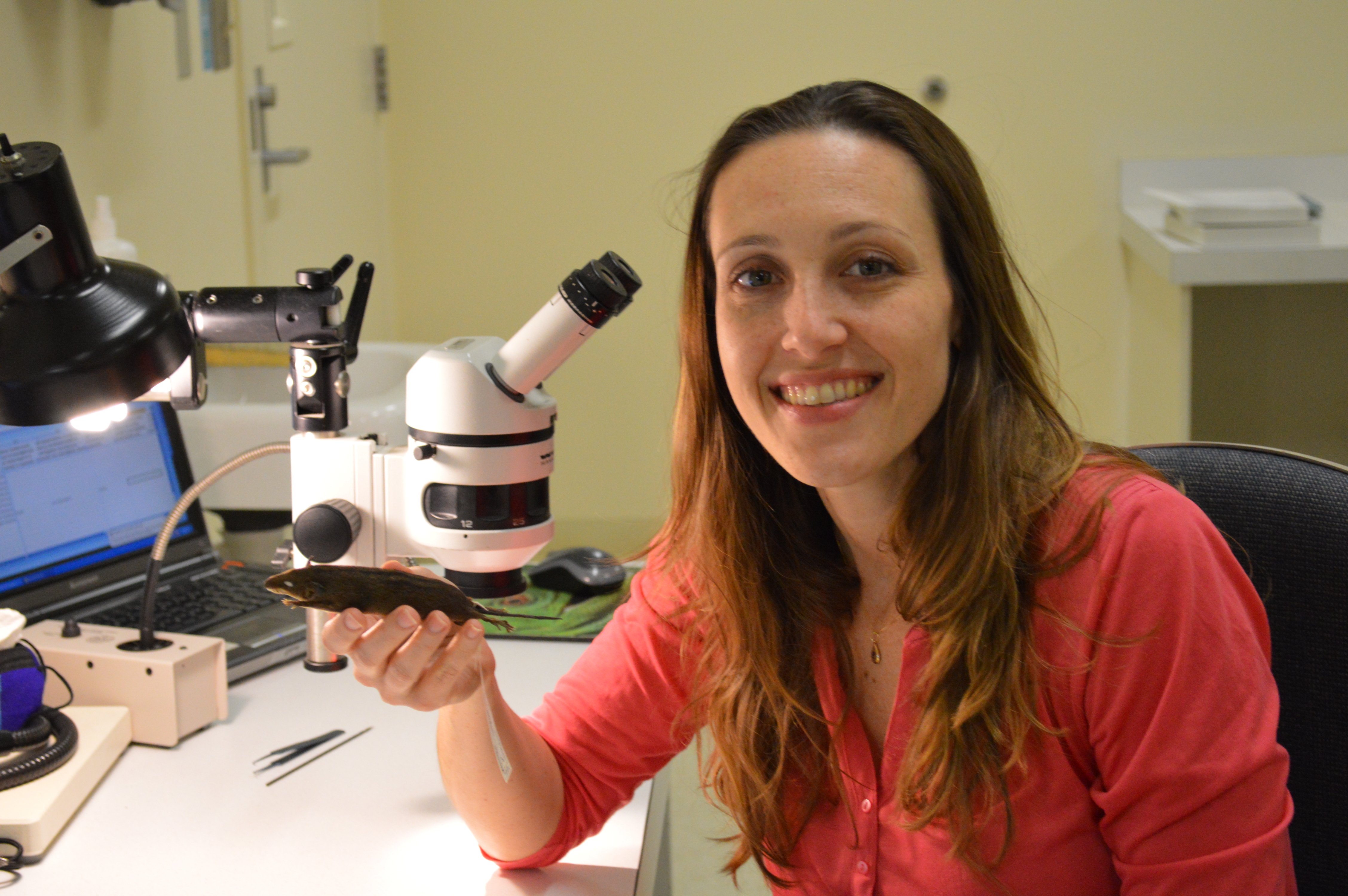 The Albert R. and Alma Shadle Fellowship is awarded to a graduate student in recognition of current accomplishments and future potential in Mammalogy. This year the award is $4,521. The 2015 recipient of the Albert R. and Alma Shadle award is Silvia Pavan from the City University of New York and the American Museum of Natural History.
Ms. Pavan has published 8 scientific papers in such journals as American Museum Novitates, Journal of Evolutionary Biology, Molecular Phylogenetics and Evolution, and Zoological Journal of the Linnean Society. She has presented her research at multiple conferences across North and South America, including the annual meeting of the American Society of Mammalogists. Ms. Pavan has received numerous fellowships, the award for the best oral presentation at the 2010 Brazilian Congress of Mammalogy, and research grants totaling approximately $18,000. She is a member of the Brazilian Society of Mammalogy and the American Society of Mammalogists.
Ms. Pavan has been described as "one of the most hard-working young scientists whom I have met", whose work "is characterized by its rigor, depth, and creativity." She has also been described as "a great ambassador for Brazilian mammalogy" and "one of the most impressive South American mammalogists I have encountered." One letter writer says, "Silvia is surely the only Graduate Fellow in the history of the Smithsonian's Division of Mammals to actually publish a major result of her fellowship during the course of a 10-week fellowship, a perfect signal of her rapid productivity and exquisitely organized planning."
Ms. Pavan's research focuses on the phylogeny, biogeography, and systematics of the genus Monodelphis (short-tailed opossums), the most species-rich genus of New World marsupials.