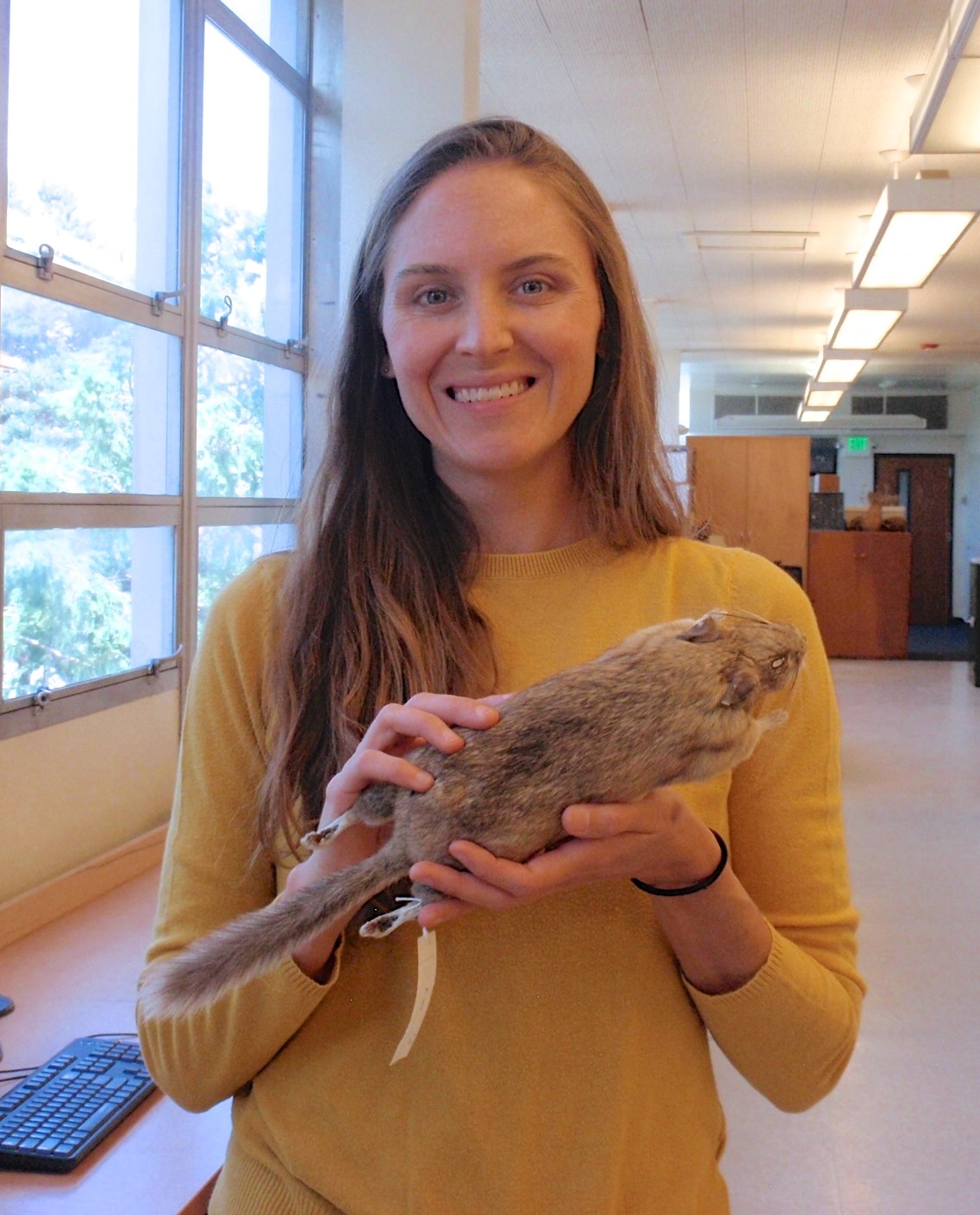 The Albert R. and Alma Shadle Fellowship is awarded to a graduate student in recognition of current accomplishments and future potential in Mammalogy. This year the award is $4,678. The 2016 recipient of the Albert R. and Alma Shadle award is Angela Hornsby from the University of Nevada, Reno.
Ms. Hornsby has published papers in Journal of Mammalogy, Journal of Mammalian Evolution, and Journal of Biogeography, and has presented her research at the annual meeting of the American Society of Mammalogists on 6 occasions. Ms. Hornsby has received numerous fellowships, including a 4-year NSF EPSCoR Nevada Climate Change Program fellowship, and research grants totaling approximately $17,000. She has also been very active in service and outreach, including as a manuscript reviewer for several journals, as a volunteer at UNR's Museum of Natural History, in teaching high school students about genetics, and as the founder and coordinator of the Big Brothers Big Sisters Science Day at UNR.
Ms. Hornsby's research focuses on how mammals (particularly Neotoma) react and adapt to changing environments, and utilizes field collections, museum specimens, and ancient DNA.