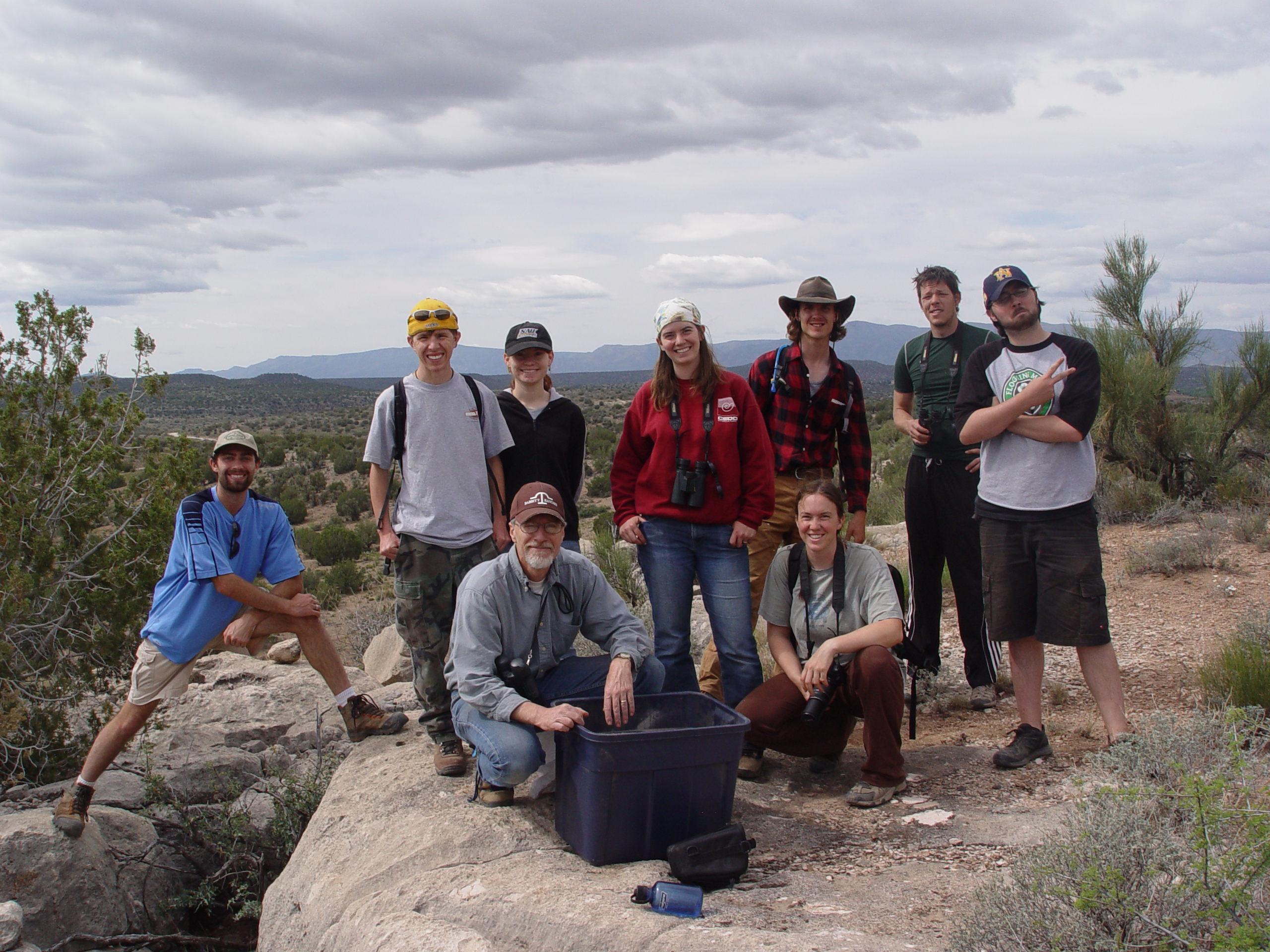 The 2020 recipient of the Joseph Grinnell Award is Dr. Tad Theimer, Professor of Biological Sciences and Curator of the Museum of Vertebrates at Northern Arizona University. Dr. Theimer has taught Mammalogy, Ornithology, and Wildlife Management for nearly two decades, and he occasionally offers a course in Vertebrate Museum Techniques as well. 
Tad has received numerous awards for his pedagogy, but these are matched by student appreciation. His students describe him as an incredibly knowledgeable, caring and inspiring educator and mentor. One nominee noted that "when taking his classes it is difficult to make it over the long weekend until you can once again attend his lecture." Another wrote that Tad makes students "feel that you are the most important person in the room, that your success, not his, is what is important to him."
Tad has graduated 6 PhD students and 22 MS students, and currently supports 4 PhD and 2 MS students, and mentoring 5 undergraduates. He also serves on graduate committees for 12 additional PhD, and an astonishing 32 additional MS students.
Tad also maintains a busy research program but relentlessly includes students in his efforts, generally giving them the opportunity to lead the authorship of papers; indeed, 80% of his publications at NAU have graduate or undergraduate co-authors, and students are the lead on most of these.
When informed of this award, Tad referred to it as "a bolt out of the blue", noting that "[i]t seems too fortunate to receive an award for doing something that I love to do". A broadly trained wildlife ecologist, he claims to have "been blessed with great graduate students, wonderful collaborators, remarkable research opportunities and the greatest gift: getting to share my passion for mammalogy with undergraduates whose open-eyed wonder and enthusiasm has stoked my fire for almost three decades. A teacher is only as good as their students, and mine have been the best anyone could ask for. If I have any advice for folks just starting out in teaching, I would say, spend as much time thinking about HOW you are going to teach a particular lesson, and WHY you are teaching the material you are, as you do thinking about WHAT you are going to teach.", and the ASM is proud to honor him with the 2020 Joseph Grinnell Award.
In recognition of his outstanding and sustained contributions to the integration of education, research, and conservation in mammalogy, the American Society of Mammalogists names Dr. Tad Theimer as the recipient of the 2020 Joseph Grinnell Award.