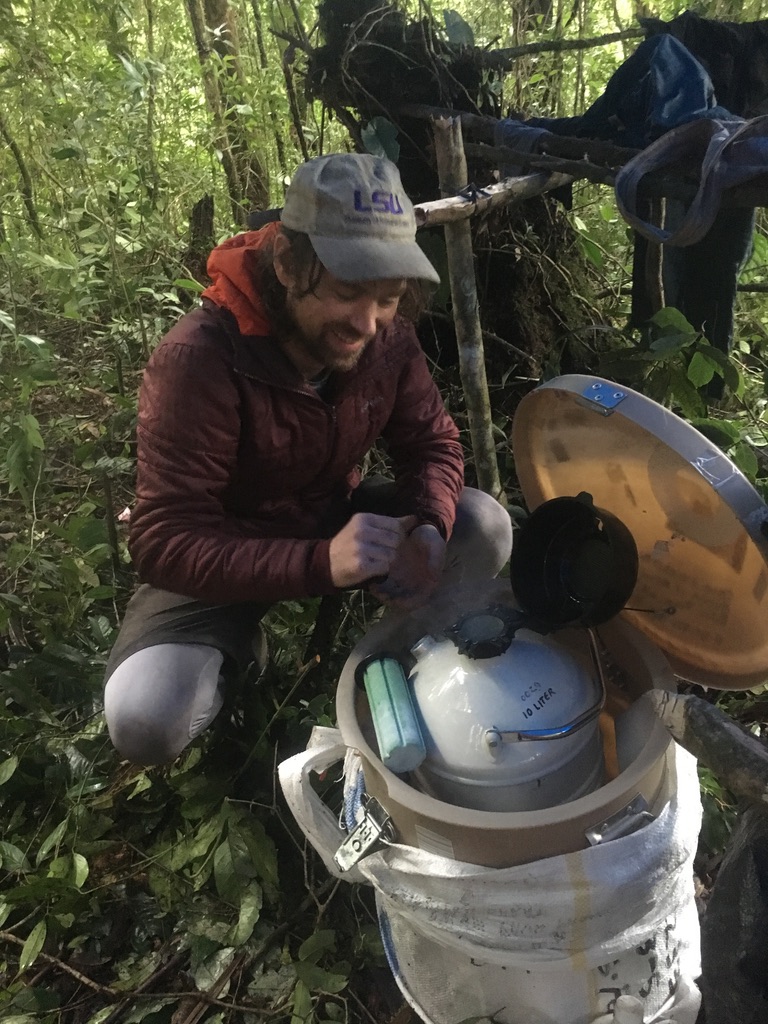 The ASM Fellowship is the highest award made to a graduate student member of our Society. The award is intended to recognize current outstanding accomplishments in Mammalogy, service to ASM, as well as the potential for a productive, future role in professional Mammalogy. The recipient of the 2020 American Society of Mammalogists Fellowship is Jonathan Nations of Louisiana State University.
Mr. Nations has received grants from the American Society of Mammalogists, The Society of Systematic Biologists, as well as a Graduate Research Fellowship from the National Science Foundation. He is a recent recipient of the NSF Postodoctoral Research Fellowship in Biology. He has published work in Evolution, The Biological Journal of the Linnaean Society, and The Journal of Mammalogy. He has been a member of ASM for 9 years and has presented at 6 ASM meetings as well as the International Mammalogical Congress in 2017. He is an active member of ASM, serving on both the Nomenclature and Biodiversity Committees
Jon's dissertation work focuses on the interplay of function, history, and ecology on morphological evolution. His work combines data from museum specimens with myriad methodologies, such as phylogenetic inference, 2D and 3D morphometrics, stable isotope ecology, and multilevel modeling, to investigate the role of locomotion in the generation and maintenance of diversity in a species-rich group of small mammals, the murine rodents. Museum collections form the keystone of his research, and he is passionate about combining specimen data with current technologies to better understand mammalian diversity. He plans to use his ASM Fellowship funding as support, and to continue building both specimen collections and collaborations in Southeast Asia.