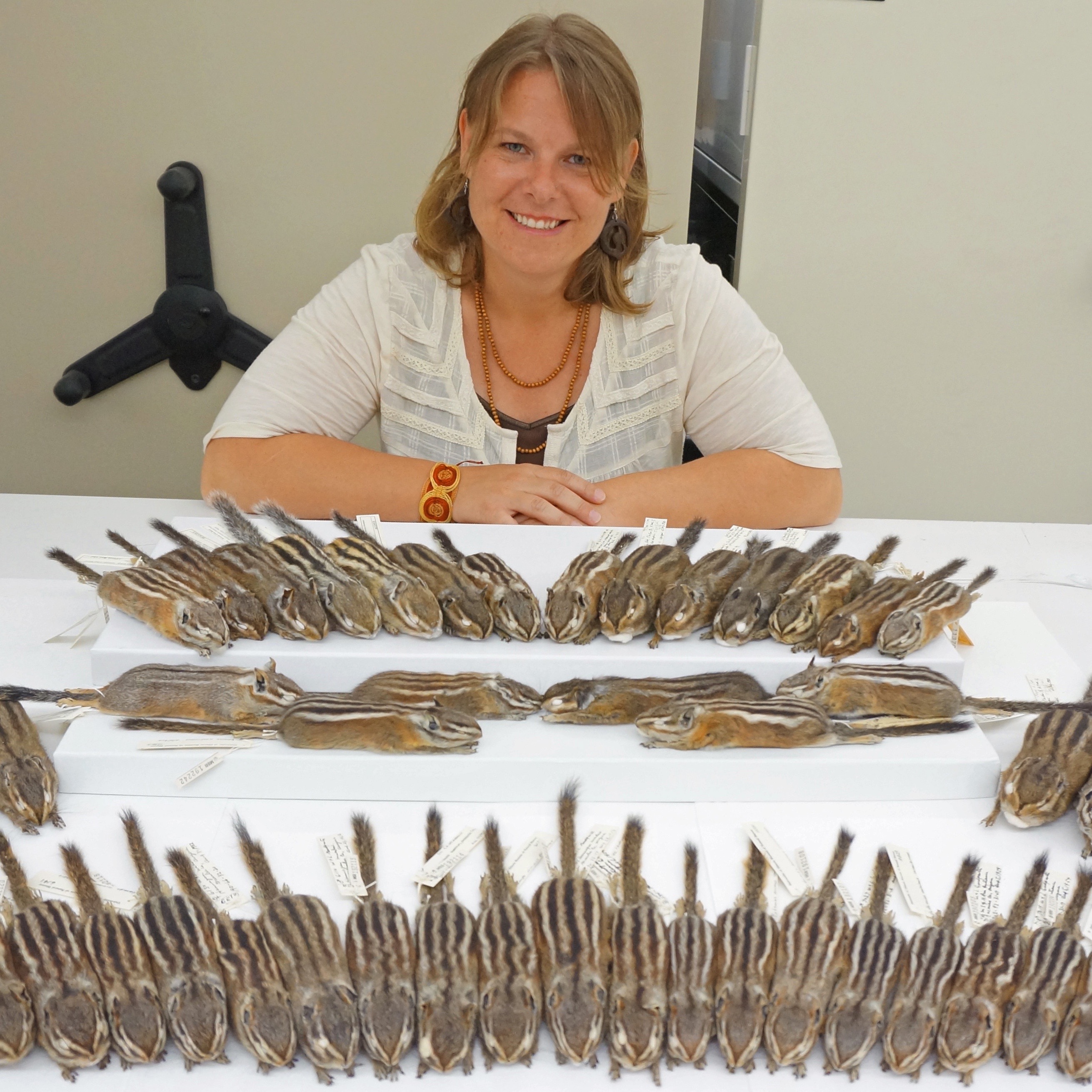 The ASM Fellowship is the highest award made to a graduate student member of our Society.  The award is intended to recognize current outstanding accomplishments in Mammalogy, service to ASM, as well as the potential for a productive, future role in professional Mammalogy.  This year the award is $7,500.  The recipient of the 2015 American Society of Mammalogists Award is Kayce Bell from the University of New Mexico.
Ms. Bell is the author of 5 publications in journals such as Bioscience, Heredity, Animal Conservation, and Journal of Biogeography. She has presented at numerous scientific conferences, including 7 first-authored presentations at meetings of the American Society of Mammalogists. Ms. Bell has received over $30,000 in research funding, including two Grants-in-Aid of Research from the ASM and a Doctoral Dissertation Improvement Grant from the National Science Foundation. Ms. Bell has been a member of the American Society of Mammalogists for over 10 years, and has served our society as a reviewer for the Journal of Mammalogy and by serving on the Program Committee and the Public Education Committee. She also served as a student member of the ASM Board of Directors from 2011-2013.
Ms. Bell's research has been described as having "tremendous potential to explore fundamental questions in host/parasite dynamics and co-evolutionary history, as well as the dynamic historical biogeography of western North America." Ms. Bell is described as "a highly productive and broadly engaged mammologist who has already contributed a great deal to our professional society" and "an up and coming star in the American Society of Mammalogists." 
Ms. Bell's research addresses the co-evolution of host-parasite interactions, using chipmunks and their parasites (ectoparasite sucking lice and endoparasitic pinworms), and integrates traditional and next-generation DNA sequencing approaches to investigate hypotheses about co-evolutionary relationships.